Visit my hub for more travel posts.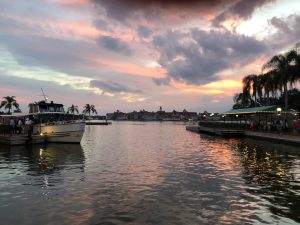 You're planning a Walt Disney World vacation and you want to get the most bang for your buck.  The trip is not cheap, but there are several ways to keep your budget in check and still have an amazing time.  Choosing your Walt Disney World Resort will have a major impact on how you experience your Disney trip.  Whether you view this as a once in a lifetime vacation, or plan on returning many times over the years, Disney World with its four theme parks, two water parks, shopping, dining and other happy surprises, is a vast and sometimes intimidating place to plan a trip.
With all the great things to do and choices you'll have to make, none of them is as important as choosing where you stay.  Here are some simple bullet points of things to consider that will have a huge impact on your entire Walt Disney World experience just because of where you decide to sleep every night…
Disney or Not
The first thing to consider is whether or not you want to stay at a Disney resort or stay off property.  There are some nice hotels just a ten minute walk from the restaurants and shopping at Disney Springs.  It may be a less pricey option and will probably include a free shuttle service to the parks.  The bad news is the amount of time it will take to travel around Disney World and the scheduled departures you will have to plan for.
You may spend more than you planned for on cab fare, or wind up missing out on things you would do otherwise, because you are locked in to your planned schedule.  Within the Disney property is a range of pricing tiers for lodging and the convenience they provide may prove more beneficial.
Resort Area
Disney classifies the resorts a number of ways.  One is by their proximity to the parks.  Magic Kingdom, Epcot, Animal Kingdom, and Disney Springs all have resort areas.  If you plan on spending more time at one particular park, then pick that park's resort area.  You may anticipate spending more time at Disney Springs and only visiting one park a day.  The property is large, so you want to stay closest to where you will be for most of your vacation.
Epcot is growing in it's popularity and is so large, it is essentially 2 parks in one.  That is something to keep in mind if you want to experience as much of the park as possible.  Some people Swear by the Epcot resorts, because they make it so easy to visit.  On the other hand, if you have kids, you may prefer a Magic Kingdom resort.  They are on the pricier side, but the location provides added convenience you may not want to do without.
Resort Price Range
The lodging options on Disney property are broken down into three pricing categories, Deluxe, Moderate and Value.  Value is the least expensive, and the key difference at a glance between the deluxe and the other resort options is that the rooms are accessed from inside rather than from outside.  Most of the Value resorts are in the Animal Kingdom Resort Area.  This resort area is the farthest out from any other part of Walt Disney World.  They do have regular buses to other parts of Disney World, but the loss of time and lack of convenience is the trade off you make for a lower priced room.
Resort Theme
Narrowing down the general location and budget are the first big choices to make.  However, theming is a large factor to consider.  You will likely be staying at WDW for a week, or two.  That means you will be surrounded with the same atmosphere morning and night.  This is a big deal and has a profound effect on how you feel about your Disney World experience.  Not in a love/hate sense, although that certainly can happen, but more in the way you process the events that take place on your vacation.  You can be immersed in a Polynesian paradise, or nestled in the woods of the American Northwest with a strong national park vibe.  Animal Kingdom Lodge overlooks the African Savannah, Port Orleans Riverside and French Quarter have distinctly different moods and influences.  The Boardwalk is gorgeous and has a very charming 1920's feel.
Available Transportation
Not all Deluxe, Moderate, or Value resorts are created equal.  The newer ones tend to have less square footage in the room, but the really important difference are the modes of available transportation.  If you are in Magic Kingdom Resort Area, you'll find youself on Bay Lake/Seven Seas Lagoon.  Water Ferry's travel to and from the resorts along routes.
Three of the Magic Kingdom Resorts (Grand Floridian, Polynesian, and The Contemporary) have monorail stations.  It's worth noting that you can change monorails at the transportation center to get to Epcot.  Port Orleans resorts connect to Disney Springs via water taxi.  You can also take a water taxi (or walk) from Boardwalk or Yacht and Beach Club resorts to Disney's Hollywood Studios.  Magic Kingdom is a short walk away from the contemporary and it is just a short walk from Yacht and Beach Club resorts to a special entrance for Epcot.  All resorts have continuous buses.
Dining
One of the really important things to consider when choosing your resort is the dining.  You may plan on eating in the parks, or you may have one or two meals a day where you are staying.  Animal Kingdom Lodge created a famously great dining selections to experience.  As is Disney Springs which has a multitude of options.  If you plan on eating at your resort with any frequency you may want to check the menus and venues to help in your final decision.
Check vlogs and blogs
Picking your ideal resort will lead to a much easier more fun experience.  Don't over-plan to the point where you miss out on great opportunities, but definitely learn as much as you can.  Research the parks and the resorts, before and during your planning.  Youtube is a priceless resource for getting lots of valuable information. You will see what Walt Disney World is like, down to the finest detail.  Subscribe to Jones Family Travels for travel planning and inspiration.  They have great in park footage and coverage of new things that are going on at Walt Disney World right now.  In-park coverage like this that you can find on Youtube is a great form of recon.
Disney's own marketing materials, while exciting, often make various park experiences difficult to distinguish from one another.  The more real information you can obtain about each park, the better you can plan.  You'll have a clear strategy about how you want to divide your time, and where you should stay.