This post is sponsored by Biz.  All opinions are my own.
Get Your Laundry up to 80% Cleaner
Biz works great at home or abroad.  When you have kids stains just happen, and they happen often.  You might almost be tempted to throw in the burp cloth and accept defeat.  Getting out stains is hard work for a parent and takes more time than we have.  My twins get their food everywhere, they spit up randomly, and one of them likes to take off his dirty diaper and literally "make tracks."
His poor grandma got her leg smeared a few weeks ago because she was holding him on her lap and didn't notice the diaper give way.  It is so important in situations like this to have a cleaning system that is fast and effective, so you can fix the problem and keep your focus on the parenting, gardening, cooking, and other daily tasks that expose us to tough stains every day.
Top Stains to use Biz on
Biz is proven to work better than Oxi Clean and it comes with a money back guarantee.  It contains enzymes, peroxides, whitening agents and detergents to remove stains and make colors brighter.  Use it to treat stains caused by:
Baby Food
Blood
Coffee
Condiments
Dirt
Dressing
Gravy
Grape juice
Grease
Lipstick
Spaghetti Sauce
Sweat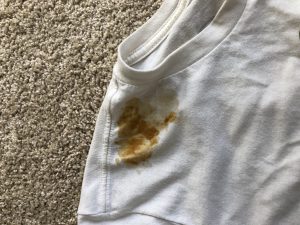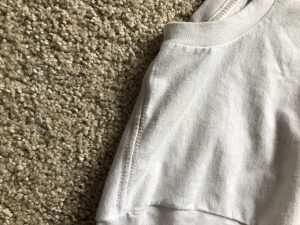 How to Use Biz
For fast clean results Biz is guaranteed to be the best product out there.  It's a staple in my laundry room.  I add it to my regular detergent to get a better clean, but you can also just use Biz as detergent for really dirty loads.  I love the product, but what I really love is the on-the-go pen, because I never take the babies anywhere without my backpack.  It's like my utility belt and the pen is just an awesome tool to keep with me for treating stains while we are out.
You can also pre treat a particularly nasty stain by wetting with warm water.  directly apply Biz to the stained area and rub in gently.  After 5-10 minutes, just wash as usual.
Booster packs are another effective and convenient weapon in the war on stains.  Toss one in with your detergent and get that extra clean Biz delivers.