You're reading Eat Healthy and Slash your Food Bill in Five Easy Steps.  Visit the HUB for more from Budget Savvy Dad, or see how to track your fitness at home, here.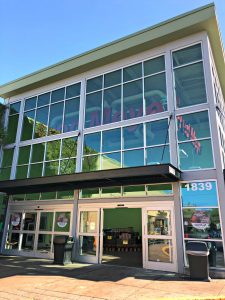 Getting fit and saving money on food seem to go hand in hand.  Not in the sense that if you don't eat you save money and lose weight.  Although, I guess that's true, but you need food to live and to be healthy.  You can't live off the land in some kind of agricultural paradise either.  At least in most cases.  If you can.  Cool.  I'm happy for you.
I've heard some complain that fast food is cheaper than eating healthy.  Yet, fast food prices have become offensively close to a meal at a decent sit down restaurant.  Sure you might pay more of a premium for fresh organic ingredients and if you think about how the cost of those ingredients add up into a full meal there is no comparison to the a la cart options in the dollar menu…
…But if you just stop there without doing any calculations, you are going to cave in to your urge to go sink your teeth in some meaty, cheesy, gooey, synthetic, paper-wrapped parcel of cholesterol and sugar.  The truth is that eating "better for you" food from the grocery store is a lot cheaper than you might think and you only have to calculate some numbers to see the financial benefits of treating your body with more respect, where it comes to the things you eat.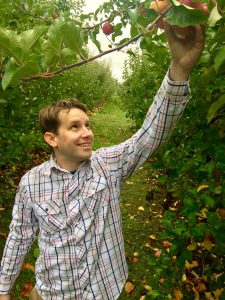 Back in 2013 it was estimated that the average fast food meal cost between $5 and $7.  In just two years you see that $5 drop away and $7 becomes easily the base of your average fast food counter encounter.  Now it's close to doubled with two person meals that easily break the $20 mark in most cases.  But even when fast food did just cost a flat five–and I know you can get boxes of food now for $5 aaaaaand it is a pretty solid deal–  It was still way more expensive than eating a meal at home.
So how do you save on food by eating right?  The first thing you need to do is look at how much you spend on food to begin with.  Those five dollar boxes add up quickly along with all the burritos and burgers and other deep fried concoctions that we all can't help but enjoy.  It's so easy to slip into that rut of going through the drive-thru for an easy fix but the more you think about fast food the less appetizing it becomes and the more you think about the price of fast food, the more expensive it turns out to be.  If you just grab fast food on your lunch break 5 times a day you are spending nearly $50 per week on one meal.  Just brown bagging your lunch can save you over $100 per month!
Here are some other tips to maximize your budget and feel better about what you eat:
PLAN YOUR MEALS.
This is the hardest and probably the most essential, next to the actuall cooking and preparing of food.  Fast food required no planning, but if you plan what you will be eating for the week, even a little bit it will help you out in more ways than one.
Plan meals based on coupons in your newspaper inserts and weekly circulars.
Avoid buying things you don't need or want and can better stick to your budget.
Make the weeks meals so much easier to figure out by having a set schedule for what to eat and when.
GET THE LAY OF THE LAND.
Stick to the outer edge of your grocery store as much as possible.  Your produce, deli, bakery… all the real essential and healthier options without additives are going to be there.  Use deals, sales and coupons to get better pricing on meat and buy produce in season.  It is never a mistake to have plenty of fresh fruit on hand for snacking rather than going into your freezer or pantry.  dry grains like pasta and rice are so cheap and you get a lot of meals out of rice in particular.  Plus, it is so easy to make.  I love rice and chili.  It's hearty and satisfying.  I could eat it for dinner every night and it's basically just the cost of the chili, because a bag of rice goes such a long way and is so inexpensive.  Also, for drinking, try and drink as much water as possible.  It's either free, or very cheap.  There are different filters you can buy, or just buy it for less than $1 per gallon.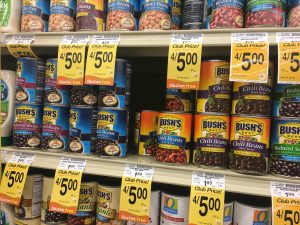 MAKE IT EASY AND CONVENIENT.
You don't have to play Chopped with the ingredients in your pantry or try to put together a four star ten course meal to do home cooking.  Sara makes lots of dishes that can not only be made quickly on a low budget, but also last for multiple meals.  Casseroles and slow cooker meals are ideal for stretching out your food dollars and cutting your cooking time so you maximize on the convenience you normally turn to fast food for.  Plus, there's no waiting in line at the drive through.
KEEP YOUR INVENTORY UNDER CONTROL.
Throwing out food is throwing out money.  Depending on how detailed your planning is, you may have no spoiling food, or you may have some things left over after your planned meals.  Those things should be part of your next planning stage so that you can make use of the dollars you've already spent.  Have a system so that things don't get misplaced and forgotten about.  overstocking your refrigerator and pantry will result in spoilage and loss.  Not to mention make your refrigerator work harder.  Relying on a certain amount of frozen meals is helpful here.  They are usually cheaper than fast food, but often not as filling and sometimes with questionable nutritive value, but having a few on hand can help you balance your time and your budget, especially as you work out the details of your cyclical food system.  I eat a lot of frozen meals  They are not healthy and I should cut down on them, but they are better and cheaper than the fast food alternative.
KEEP TRACK OF SAVINGS.
Since you now know from doing your own calculations, how much you spend each month on fast food.  Keep track of your grocery bills after making the commitment to eat from home for a month.  Compare the cost of your total groceries against the previous months fast food estimate and groceries combined.  If you really want to get accurate, wait for a month.  Change nothing about your eating habits, but save every receipt and add up the totals over four weeks.  Then, make the switch.  Capitalize on discount prices and coupons, meal planning, and purposeful shopping for healthy ingredients (They don't have to be organic).  Make easy meals you can stick to and make use of everything you buy with strong planning and organization.  It is not hard at all and once you see the impact it's had, it will encourage you to keep going.  Plus, you will see a positive impact on your overall health and fitness.
That sums up my key elements for saving on your food bill.  I hope you like my suggestions and have some suggestions of your own!  If this speaks to you or to your New Year's goals, I hope you try it.
Visit the HUB for more from Budget Savvy Dad, or see how to track your fitness at home, here.