This is the best way to track your Fitness.  Find more from Budget Savvy Dad at the HUB, or see other tech articles here.
I am very excited about the new year.  It's so easy to get swept up in the post holiday, year end wrap-up and start looking forward to all of the great possibilities 2018 has in store.  EatSmart sent me a freeprecision scale to review for you guys, and it is awesome.  Like a lot of people, I definitely plan on getting into better shape,  eating better, exercising more, and just generally being healthier.  I mainly care so much, because I have kids now.  I never seriously ever thought about things like my diet for very long until now.
TRACKING FITNESS AT HOME
So, I jumped at the chance to review this scale, because it's just exactly what I'm looking for in order to start taking my health more seriously.  It's the Eat Smart PrecisionGetFit Digital Body Fat Scale.  It is ridiculously high tech, with auto recognition technology, so it knows who in the house is using it.  It's perfect for families and an awesome way to stay on top of your fitness level.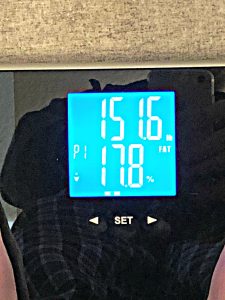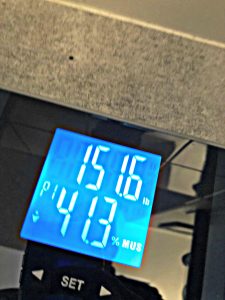 This one scale estimates body fat, body water, body muscle, and bone mass.  So, basically everything.  It saves your personal information and can store up to 8 profiles.  By sending a safe, low level electrical current through your body it is able to accurately measure your personal stats.  With a maximum weight of 400 pounds, quick response LCD display, and energy saving automatic shut-off, plus "Step-On" technology, this is the most advanced and user friendly scale I have ever used.  There is even an athlete mode.  Maybe someday I'll be ready for that.  In the mean time, it's amazingly fast and so detailed it's my new favorite scale.
I'm excited about it.  Thanks to Eat Smart for sending it to me.  Have a healthy and happy new year everybody!  For more on wellness, get some budget friendly healthy eating tips here.
Visit the HUB for more Budget Savvy Dad, or see other tech articles here.