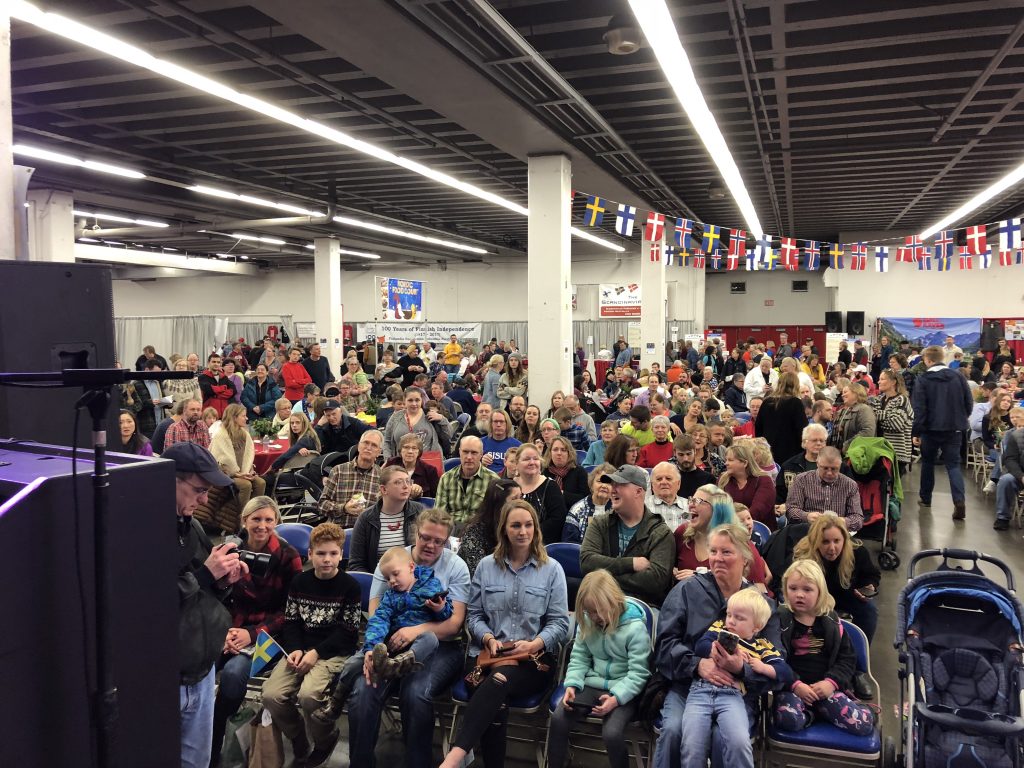 We had the most amazing time celebrating not only my birthday, but also Christmas AND my Swedish heritage by taking the babies to ScanFair at the Veterans Memorial Colosseum in Portland on Sunday.
When I found out there would be rain, I thought we'd have to cancel our plans, but then we discovered the whole thing was an indoor event!  I didn't really know what to expect from ScanFair.  We have a tradition of going to the Polish Festival in September, and have gone to the occasional Oktoberfest, I had some expectations about the availability of good Scandinavian food, drinks and a fair amount of Christmas decor and music.
When we got there, it was kind of a chaotic mess, which was surprising because this fair has gone on for over half a century.  We passed a Santa Location at the entrance which featured the American version of Santa and not any of the Scandinavian traditional versions.  I signed up for the meatball eating contest right away and we went looking for food, but found the food booths to be kind of a jumbled mess with no clear menus and pretty much the same pastries everywhere.  There was surprisingly little to do with Christmas and the craft booths were mildly interesting but very expensive.
This is not to say I had a bad time.  We got some neat things for the babies and some wrapping paper.  I enjoyed a free flight of Three Otters and Fullerton wines that was very good.  I partook in the eating contest, but sadly lost.  The entry was inexpensive and there was not much to keep us there, so we left and had a wonderful meal at The Old Spaghetti Factory on the waterfront.  The view was nice and the restaurant was beautiful too.  Lots of Christmas decor.  I love filling up on the three course meal and bread.  Plus I had a little more wine.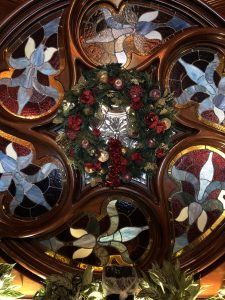 Sara put her new cake baking skills to work and made me a fantastic carrot cake just the way I like it– with real carrots, walnuts and raisins.  We topped off the day watching War for the Planet of the Apes.  Not Sara's choice, but she was very kind to indulge me.
Gwendolyn and Lawson had a great time.  They love getting out of the house as much as we do and they made it very easy for us.  Even though we won't be attending ScanFair again, it was a perfect day spent with my family.