You're reading "5 Christmas Movies that are Secretly Awesome."  Visit the HUB for more from Budget Savvy Dad, or for more movie reviews and pop culture, go here.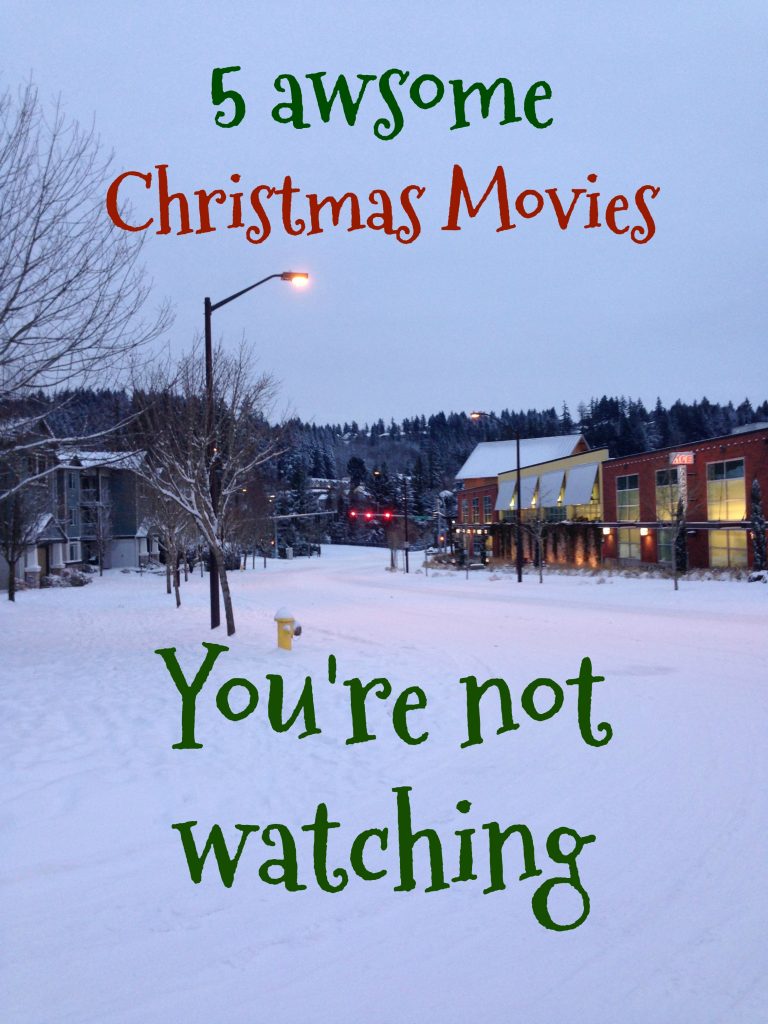 Christmas time is full of traditions including watching those familiar classics, year in and year out.  You may be a Christmas Vacation family, or maybe A Christmas Story is more your speed.  From It's a Wonderful Life to Home Alone there are bountiful holiday classics that we all know and love.  But some great Christmas movies never quite made it to classic or even cult classic status.  Some of them were even outright despised by critics and audiences alike according to www.RottenTomatoes.com.
There are so many Christmas movies that don't make the grade for whatever reason, usually they are truly awful or lackluster at best.  But some Holiday offerings deserve more love than they received.  They're funny, charming, and enjoyable to watch year after year.  Their not Miracle on 34th Street, or the remake of Miracle on 34th Street, but I love them.  Here is my list of five Christmas movies that are secretly awesome.
Christmas with the Kranks
This is easily lost in the shuffle of countless Holiday fare, despite the star list including Dan Aykroyd and Christmas movie veterans Tim Allen (The Santa Clause franchise) and Jamie Lee Curtis (Trading Places).  At the time it released it was scorned by critics and moviegoers unwilling to see that there was more to the actual film than the trailers suggested.  Despite some errors in judgement these characters are very easy to invest in and create some very comedic payoffs and a satisfyingly sweet third act.  The film serves as an inside-out satirical commentary that playfully turns the tables on community by revealing hypocrisy and mob like tendencies as the town desperately tries to get through to the Kranks.  At the same time the true value and spirit of community is always at the heart of the story.  We watch this every year and I highly recommend it.
Four Christmases
Vince Vaughn and Reese Witherspoon make a terrific pair as believable as they are dynamic.  The couple avoids spending Christmas every year with their separate families of divorced parents, but they are caught in a lie and have to make appearances at four separate Christmas gatherings while dealing with their own doubts about commitment.  Its not your typical Christmas story, but it's a solid comedy that somehow went over Critics heads.
Surviving Christmas
This might be my favorite.  I would go so far as to cal it a "gem"  How this movie failed to register as a popular Christmas movie is beyond me.  It has a terrific cast, great writing and delivers heart and laughs all the way through.  The hero, played by Ben Affleck, is cynical, sure; But that should not somehow bleed over into the meaning of the film.  On the contrary it's about changing a man from a cynic who has no real friends or family and no love in his life to a man who understands selflessness and embraces familial relationships.  I love comedies where you start out laughing at the guy and wind up laughing with the guy.  Affleck is great as is the rest of the cast including Catherine O'Hara, and James Gandolfini.  It's not a family movie, but it is a very good Christmas movie, that I watch year after year.
Fred Claus
Apparently, Critics and audiences alike think Vince Vaughn should stay away from Christmas.  This film features Vaughn as Santa's oft snubbed big brother who can't seem to get a fair shake.  He's got all the quick Vince Vaughn style dialogue and he plays opposite Paul Giamatti (no problem there) and Kevin Spacey, among others.  It's a talented cast in a North Pole Setting that pretty much delivers on everything you would expect from it.  Not to be taken too seriously, its a slightly different approach to the kind of Christmas magic we have become accustomed to over the years and in my opinion, it works.
Prep and Landing
Prep and Landing is just great.  It does not get nearly the love it deserves.  There are a couple of Prep and Landing specials and some shorts.  All of them are good and have a great perspective on the lives of Elves who work to make sure Santa's journey goes as planned on Christmas eve.  I love the details and the humor sprinkled all throughout these great features.  They're festive fun for the whole family.  According to Rotten Tomatoes this is fairly well received by audiences although there is no tomatometer available.  I still say it is far more praise worthy than what it has received.
Thanks for reading.  Visit the HUB for more from Budget Savvy Dad, or for more movie reviews and pop culture, go here.