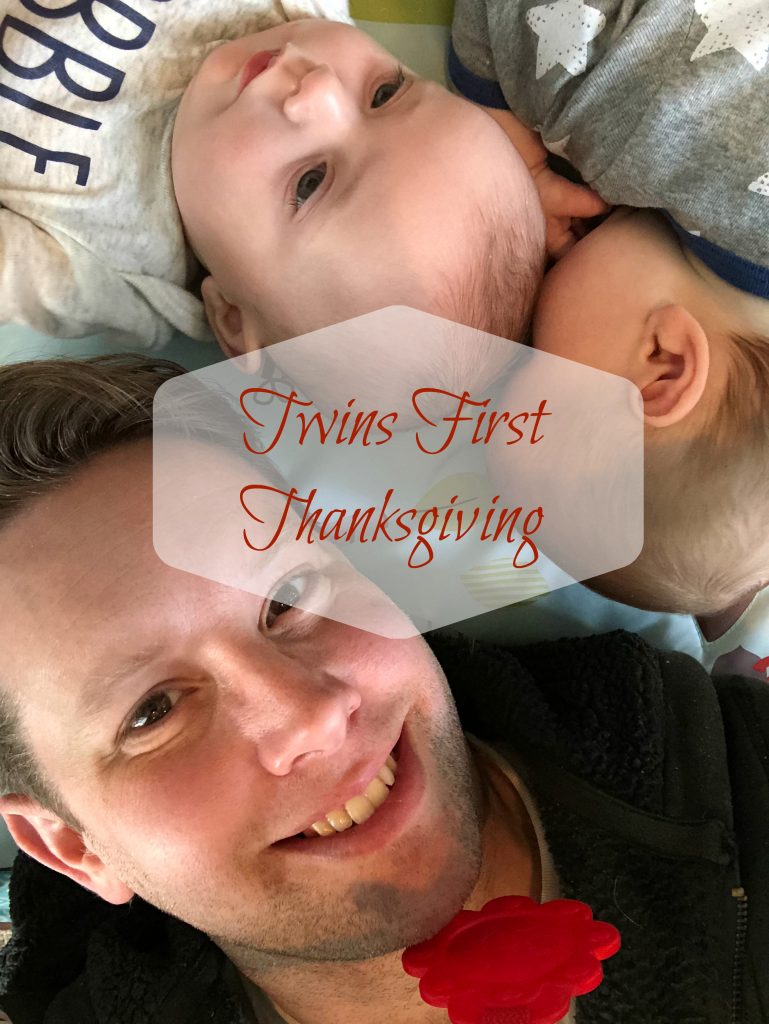 What a fantastic Holiday weekend we got to share with the twins!  They didn't eat anything, but we are really introducing the Christmas season with candles and music and other decor.  Plus they have these adorable Christmas PJ's featuring Mickey and Minnie.
We had a great spread on Thursday and have been able to build some fantastic sandwiches out of the leftovers.  I'm sad to say that we are already almost out of everything.  the only things we still had come Saturday were some yams and untouched pumpkin pie.  I love pumpkin pie and I didn't even get to it until Saturday night!  The only reason I waited so long was that I've been too stuffed from the other sides and the turkey to continue on.
Now, we did eat some amazing cherry pie that Sara scooped into mason jars.  That was delicious.  But it's not Thanksgiving without Pumpkin Pie so I'm glad I at least got to cut into it a little.  I mean, nobody touched it.  I am big on tradition in that regard.  I don't substitute anything else for turkey on Thanksgiving and I don't substitute pumpkin pie with whipped cream.
Sara has the whole house glowing with holiday scented candles.  I know we will soon be picking out our tree at one of those Christmas Tree farms where they cut it down for you.  That is one thing I love about Oregon.  We didn't have anything like that in LA.
Cyber Monday started way early.  They were calling it Black Friday, but we were getting the deals online as early as Wednesday.  I don't know what it was like out in the real world, but I heard that not many people were out.  Sara and her mom left shortly after we had our Thanksgiving feast to shop the Carters sale.  She got a gift card at the door, but narrowly missed the coveted $100 card.  That was given to a passerby on his way to another store!  Hopefully, he knows somebody with babies.
Sara brought some great outfits and some toys home that she got amazing prices on.  I mean, you can easily spend over  $100 on just a couple of outfits if you aren't careful.  You should see the stacks of great clothing she was able to get for 6 months through to 18 months!  I know there will be a haul video on youtube.  So, subscribe to our vlog and you'll know when it's up.