I received free Biz and compensated for my remarks on why Biz is a more effective stain fighter.  All opinions are my own.  See more of my journey with Biz 101 and my dirty secret.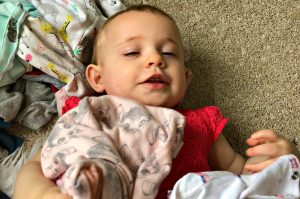 When you clean up after twins you start to pick up on time saving measures and eliminating anything that doesn't get the job done right the first time.  When I do laundry I let Biz do the dirty work and I know I can trust all my clothes to come out clean no matter what stains I get.  The reason why Biz is so effective is that it was made to be a universal stain remover.
There are different types of stains.  I don't mean levels of toughness, I mean chemically.  Stains can form different kinds of bonds depending on where they came from.  Why Biz is so great is that the formula contains key agents specifically designed to break those bonds.
Why Biz Beats Detergents
This is the main laundry soap you are probably familiar with.  detergent is great on granular based stains, such as mud or dirt.  However, it falls short on it's own.  That'e why grape juice, blood, or grass won't come out.
Why Biz Uses Enzymes
Biz contains the enzymes required to break down and weaken stains caused by blood, milk, or grass.  Yes, even baby formula.  This enzyme power is just part of why Biz is more effective than other laundry detergents.  It helps to round out the deficiencies of regular detergent, but there are other stains that bond differently than proteins and they require a whole other stain removing agent.
Why Biz Has Peroxides
When you think of removing tough stains, chances are you imagine something like spaghetti sauce, or wine.  These are ink or dye based stains, notoriously tough to get out.  That's why Biz is also formulated to take out these dye based stains along with the protein and granular stains. This is accomplished through peroxides that break down the specific chemistry of ink or dye based stains.
Whitening Agents
Breaking apart different kinds of stains is all well and good, but Biz doesn't stop there.  The formula also includes whitening agents to make whites even whiter and brighten colors, too.  That's why I use Biz for every laundry load.