If you are aware of my history of buying and selling cars, you must know how excited I am about going to this year's Portland Auto Show. I'm so thankful to A Girls Guide to Cars for the invite. Sara and I are going and I know we'll have a blast. I'll be updating you live from the event via Instagram. You can go too and even enter the sweepstakes to get free tickets. The show runs from February 20-23. Kids eat free on Sunday, so bring the whole family.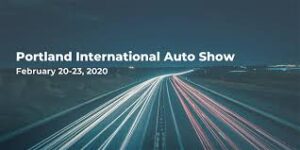 New Cars, New Opportunities
As life throws you curves one of the things that naturally comes with any lifestyle change is a new car purchase. If you are shopping for a car that better fits your life you have to go to the Portland Auto Show. It's the best way to get hands-on experience with so many great cars. I am going to be checking out the Toyotas. I can't wait to see what vehicles are going to be best suited for my growing family.
At the Portland Auto Show, you can get all the valuable information about the cars you want and even drive them without the pressure to buy. There will be all kinds of new car features to discover and learn, especially with electric vehicles. The technology has improved so much that EVs can now drive up to 200 miles on a single charge. If you might want to switch to electric or upgrade from your current EV, the Portland Auto Show is the place to do it or at least find out what the world of electric vehicles now has to offer.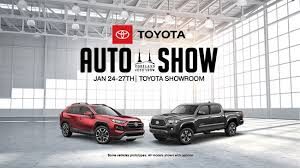 What's Next?
I have bought and sold cars in a variety of ways and always to keep up with my changing life. Now, as we expect baby number four, we will be growing out of our minivan in no time. I'll be searching the auto show for our next ride Enter the sweepstakes to win tickets, but even if you don't you should still go if you are in the Portland area.
Enter the Raffle